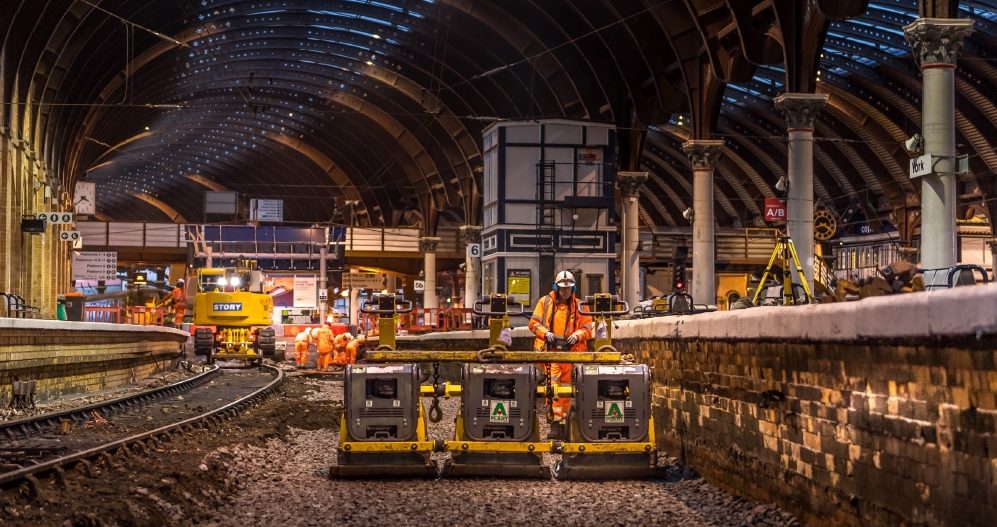 Objective
One of the main priorities of Infrastructure Managers (IMs) is to ensure a high standard of safety of their rail infrastructure network for train passengers, freight, as well as for their own staff. IMs develop maintenance plans to perform timely, efficient maintenance of their infrastructure while striving to increase the capacity and efficiency of their rail transport networks. Efficient maintenance is also crucial to ensure rail security. Within the value chain of IMs, this represents a long-term cost-efficient driver.
EIM in action
EIM's permanent 'Maintenance Platform' discusses key strategic rail maintenance issues and conducts benchmarks of various processes and practices of IMs;
The members of the Platform discuss all issues which have an impact on i) IMs value chain and return on investments, ii) the optimisation of rail maintenance planning and processes, iii) maintenance aspects in multimodal, intermodal and international transport, iv) safety culture of IMs, v) maintenance management through innovation and digital technologies.
2019
Maintenance Platform met for the first time in March 2019, where the members shared their views on the main current challenges related to maintenance.
The Platform met again in October 2019 to discuss digital maintenance and the related aspects (e.g. cybersecurity, subcontractors of digital services, data and organisational changes due to digitalisation).
Outlook 2020
The third Maintenance Platform meeting will take place in May 2020;
It will address IMs' experiences and processes related to 'partnership contracts and market development', including procurement and management aspects related to 'greener' maintenance services.